This is one of my favorite websites for online shopping for my sons toys.
They allow you to search for toys by age group which is one of my favorite features on the site.
I always had trouble finding toys that were specific to *Lil Man*'s age group.
Not only can you search by age, but they allow you to search by gender!
ebeanstalk
.com has by far one of the easiest and most specific ways to search.
Another feature that I enjoy is their "Wish List" feature.
You know how you get emails, phone calls, text messages, smoke signals...etc. etc. from relatives around the holidays? They want to know what your little one's want for Christmas... WELL, create a wish list and send a mass email to all of your relatives letting them know where to find EXACTLY what your child(
ren
) want/s!!
ebeanstalk
.com offers toys in many categories, following are a few that I enjoyed searching through:
**Tons of my friends had little ones this year!**
**Check out the best sellers in this category!**
**One of the categories I shop for *Lil Man* in!**
**Another category for my *Lil Man*!**
LET ME KNOW WHAT YOU THINK!! HEAD ON OVER AND CHECK 'EM OUT!!
Ebeanstalk wants to make sure they sell only the best toys out there, but they need your help.  Head on over to their website and tell them what you think are the best baby toys, the safest toys for 2 year olds, the most popular toys for 3 year olds, or the most fun toys for 4 year olds!  Tell them about toys you donÕt like too!  There is no way for them to know what our babies and kids like and donÕt like unless we tell them!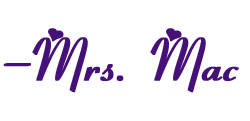 Photobucket">